How Can an Attorney Help with Long-Term Care?

June 30, 2020
Long-Term Care Planning
---
How Can an Attorney Help with Long-Term Care?
Every long-term care situation involves its own unique set of challenges, many of which can be eased by working with an elder law attorney. Although you may be hesitant to work with an attorney, doing so can benefit you and your loved ones by saving you money in the long run and alleviating the burden of legal errors. Here, you can learn more about what elder law attorneys do and how they can help you as you navigate your long-term care.
---
Why Should You Hire an Elder Law Attorney?
First and foremost, elder law attorneys focus their practices on the legal needs of seniors. They stay up to date on all tools and techniques associated with elder law, and their main concentration is on the goals and objectives of their senior clients. Therefore, they know what they're doing when it comes to long-term care for elderly individuals. Elder law attorneys use a holistic approach when considering the key issues facing seniors, bearing in mind how each decision will affect their client's finances, health, housing, care, and well-being. Attorneys are also well-connected to other elder care professionals that may benefit seniors.
---
Watch Now: How an Elder Law Attorney Can Help
---
What Can Elder Law Attorneys Do?
In long-term care situations, attorneys are crucial allies. Not only can they ensure your long-term care plans are void of legal errors, but they are also required to facilitate certain legal transactions and documents. Elder law attorneys can handle a variety of cases, including (but not limited to) the following fields:
Medicaid applications
Medicare claims and appeals
Estate planning
Trust and estate management
Retirement benefits
Elder abuse and fraud recovery
Social Security claims and appeals
Probate
Long-term care insurance issues
Nursing home issues
---
How to Find an Elder Law Attorney
At Senior Care Counsel, we are proud to offer a network of attorneys in your area who can assist with a variety of elder law cases. If you are interested in getting connected with a professional near you, contact our team today!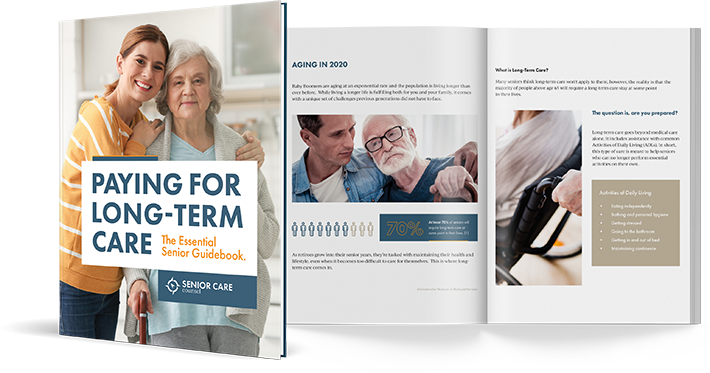 get more expert
insight with our
free planning guide!
I WANT MY FREE COPY
[FREE]

GET OUR PLANNING GUIDE:

"Paying for Long-Term Care - The Essential Senior Guidebook"

This guide takes a deep dive into the landscape of long-term care and how to pay for it without going broke, including the answers to your top questions surrounding Medicaid.

GET MY COPY