How to Complete the Medicaid Application

September 24, 2020
Medicaid Planning
---
If you are in the Medicaid planning process, the final step in your plan is to complete the Medicaid application. Each state has its own specific application and rules surrounding it, but the overall information you must provide is consistent across all states. Your state's Medicaid agency will provide all the details you will need as you fill out your application. But we wanted to give you an overview of what to expect throughout the application process.
---
Read More: What is Medicaid?
---
Step 1: Choosing the Applicant
Before you begin, you'll want to decide who will be filling out the application. In many cases, the applicant will be the Medicaid recipient, but the healthy spouse can also complete the application. If the Medicaid recipient is single and unable to fill out the application on their own, it can also be completed by a legally appointed representative, such as a legal guardian, power of attorney, or conservator.
---
Step 2: Filling Out the Application
Next, you'll need to access the Medicaid application and begin filling it out. Your state Medicaid agency will offer a paper application to be filled out by hand, but you may also be able to complete the application online and submit it digitally. Check your state Medicaid manual to learn about your options for filling it out.
Financial Information & Supporting Documentation
On the application, you'll have to provide information about your assets, income, and expenses as well as transfers during the five-year lookback period. Each piece of information must be accompanied by supporting documentation as proof in the form of bank statements, a vehicle title, and any other documents that correspond with your finances. As you can imagine, this is a lot of information and documentation. In many cases, you'll have to extend sections beyond the space provided. Just make sure you clearly indicate the continuation of information. You'll also want to make sure you include details about any large repositioning of assets, such as funding a Medicaid Compliant Annuity.
The Importance of Full Disclosure
As you fill out the application, be as precise and specific as possible without including any unnecessary information. You'll want to provide clarification about any complex details in order to avoid ambiguity that may confuse the caseworker. It's also vitally important that you disclose all of your financial information and do NOT intentionally hide assets. This can result in a hefty fine.
This might seem like a lot of information and documentation to keep track of. That's why it's important to work with an elder law attorney and other Medicaid planning professionals to ensure your Medicaid application is completed accurately and in a timely manner.
---
Step 3: Preserving the Timeline
Since timing is such an important aspect of any Medicaid plan, you'll want to make sure you meet any deadlines and preserve the timeline of your Medicaid planning strategy. Medicaid is a month-by-month system, so you begin receiving benefits during the month in which you achieve eligibility. Therefore, it's crucial to file the application in the month during which you require coverage to begin and as soon as you meet the qualifications.
Keeping up with your Medicaid planning timeline can get tricky, especially considering all the documentation you have to procure. This is another reason why it's crucial to work with an attorney throughout the Medicaid application process.
---
Step 4: Dealing with a Denial
In some cases, whether due to an application error, missed deadline, or some other reason, your application may be denied. Fortunately, you have the right to appeal an unfavorable ruling and request a fair hearing. In the event of a Medicaid denial, your attorney can help you address the reason for denial, work with the caseworker to potentially resolve the issue before a hearing, and, if necessary, advise you through the fair hearing process.
---
Read More: What Happens When You Get a Medicaid Denial?
---
Working with an Elder Law Attorney
As mentioned, we highly recommend working with an elder law attorney throughout the Medicaid application process. They can help you by obtaining the required documentation, organizing it in a clear manner, keeping up with the timeline you need, and advising in the event of a denial.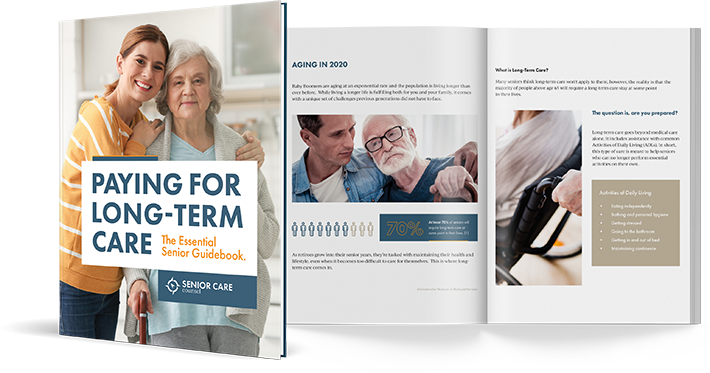 get more expert
insight with our
free planning guide!
I WANT MY FREE COPY
[FREE]

GET OUR PLANNING GUIDE:

"Paying for Long-Term Care - The Essential Senior Guidebook"

This guide takes a deep dive into the landscape of long-term care and how to pay for it without going broke, including the answers to your top questions surrounding Medicaid.

GET MY COPY