What Happens When You Get a Medicaid Denial?

October 15, 2020
Medicaid Planning
---
Since Medicaid has such strict financial requirements and a comprehensive application process, it's possible to receive a denial. Medicaid denials can be due to a simple error on the application, a miscommunication on the caseworker's behalf, or some other reason. Fortunately, you have the right to appeal the unfavorable decision and request a fair hearing. Here's what you can expect to happen in the event of a Medicaid denial as well as options to solve the issue ahead of a fair hearing.
---
Working with an Elder Law Attorney
Although we highly recommend working with an elder law attorney throughout the entire Medicaid planning process, it's vital to have an attorney by your side in the event of a Medicaid denial. They have a solid understanding of the fair hearing process as well as experience solving Medicaid application issues with the caseworker directly before a fair hearing is necessary.
---
Watch Now: How an Elder Law Attorney Can Help
---
Receiving a Denial Notice
If your Medicaid application has been denied, you will receive a denial notice with information regarding the reason for the denial as well as the method of obtaining a fair hearing and your right to representation during the hearing. Your attorney can help ensure you have received all the information you need, and they can contact the caseworker or state Medicaid agency directly to get that information, if necessary.
---
Working Directly with the Caseworker
In some cases, especially if the denial is due to a misunderstanding on behalf of the caseworker, your attorney may be able to solve the issue with them before a fair hearing is necessary. Caseworkers are often dealing with a variety of different variables, so mistakes can happen. If your attorney is able to clear up the miscommunication, your application will likely be approved quickly, and your Medicaid benefits will begin.
---
Requesting a Fair Hearing
Avoiding a fair hearing is always ideal, but some cases require an official hearing to take place. Once you receive a denial, you have 90 days to request a fair hearing. In the request, you'll want to include a precise statement about the decision(s) you and your attorney believe to be in error. Your attorney can help draft a clear and specific statement for this.
---
Preparing for a Fair Hearing
When it comes to preparing for a fair hearing, you can rely on your attorney, who is equipped with the knowledge and experience necessary to gather essential information and plan for the hearing. They will also make sure you are prepared with the details and guidance you will need during the fair hearing.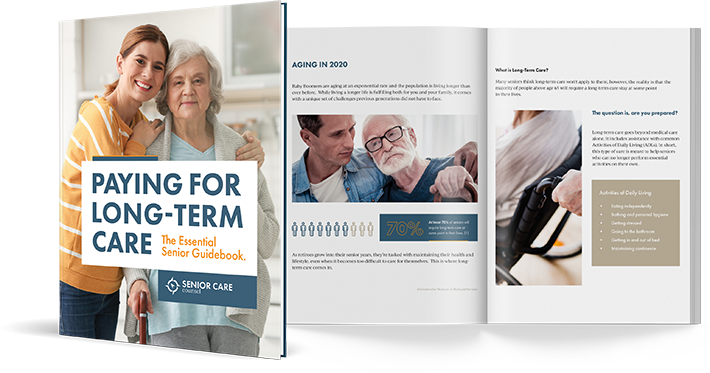 get more expert
insight with our
free planning guide!
I WANT MY FREE COPY
[FREE]

GET OUR PLANNING GUIDE:

"Paying for Long-Term Care - The Essential Senior Guidebook"

This guide takes a deep dive into the landscape of long-term care and how to pay for it without going broke, including the answers to your top questions surrounding Medicaid.

GET MY COPY