What is Elder Law?

October 30, 2020
Elder Law
---
As a growing number of Americans reach age 65, they encounter unique issues and problems they have likely never come across before. It can be difficult to make sense of these issues without an advocate who understands. That's where elder law, a growing field in the legal community, comes in. Let's explore the scope of elder law and how an elder law attorney can help you address the unique challenges that come with aging.
---
Addressing the Legal Needs of Seniors
Elder law attorneys handle a wide variety of issues, but they have a specific type of client: seniors. Overall, their purpose is to address and advise on the unique legal needs of seniors and help them meet their goals and objectives. They take into account each individual's financial situation, healthcare needs, future goals, and overall well-being.
---
Read More: How Can an Attorney Help with Long-Term Care?
---
What Issues Do Elder Law Attorneys Cover?
Elder law encompasses a variety of legal fields, including but not limited to:
Transferring assets
Medicaid planning
Medicare claims and appeals
Social Security and disability claims and appeals
Conservators and guardianships
Probate
Long-term care, nursing home, and other housing issues
Elder abuse and fraud recovery
Age discrimination in employment
Retirement benefits
---
Many of these areas go hand-in-hand with estate planning, and you may find plenty of attorneys who specialize in both elder law and estate planning. Although most attorneys in these fields will be able to advise on most of these issues, you'll want to make sure you find an attorney who can help you with the specific issues you're facing.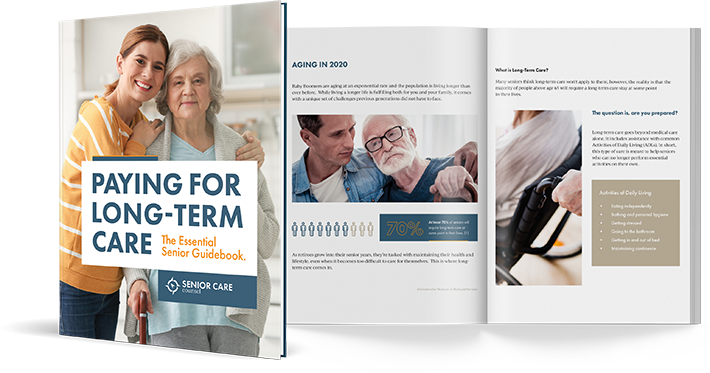 get more expert
insight with our
free planning guide!
I WANT MY FREE COPY
[FREE]

GET OUR PLANNING GUIDE:

"Paying for Long-Term Care - The Essential Senior Guidebook"

This guide takes a deep dive into the landscape of long-term care and how to pay for it without going broke, including the answers to your top questions surrounding Medicaid.

GET MY COPY