What's the Difference Between Assisted Living and a Nursing Home?

June 22, 2020
Long-Term Care
---
For many families, making the choice between assisted living and nursing home care can be difficult. In some cases, the right choice is clear. But in other cases, you might not know which type of facility is best. To help you make a well-informed decision, we explore some of the key attributes that separate assisted living facilities and nursing homes.
---
Assisted Living Facility vs. Nursing Home
Level of Care
The main aspect that sets assisted living facilities apart from nursing homes is the level of care that residents receive. Assisted living involves personal care in a home-like setting with intermittent medical care, while nursing homes offer a higher level of care with both personal and medical attention in a clinical environment. Assisted living residents do not require constant supervision, whereas individuals in nursing homes have more serious medical needs that require steady attention.
Residents
Based on the unique levels of care available at assisted living facilities and nursing homes, the residents at each facility also differ. Assisted living is ideal for individuals who can walk on their own and are receptive to assistance when necessary. Nursing home living, on the other hand, is best for people who cannot walk or move without assistance and require daily medical care. Nursing homes are also equipped to handle individuals with severe cognitive impairments and those who may be resistant to assistance or uncooperative.
Cost
The reality is that both assisted living facilities and nursing homes are expensive. The median cost for a private bedroom in an assisted living facility in the U.S. is $4,051 per month (in 2019). Assisted living typically does not qualify for Medicare or Medicaid assistance, so residents are required to pay out of pocket. The median cost to stay in a nursing home in the U.S. is $8,517 per month for a private room or $7,513 per month for a semi-private room (in 2019). Fortunately, nursing home residents may be eligible for Medicare and Medicaid benefits to help with the cost.
---
You May Also Like: What is a Skilled Nursing Facility?
---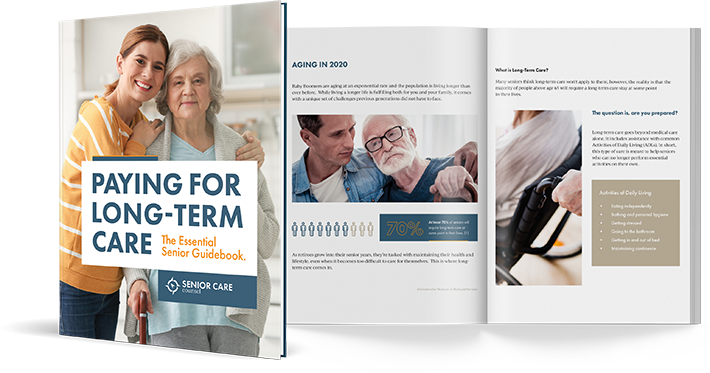 get more expert
insight with our
free planning guide!
I WANT MY FREE COPY
[FREE]

GET OUR PLANNING GUIDE:

"Paying for Long-Term Care - The Essential Senior Guidebook"

This guide takes a deep dive into the landscape of long-term care and how to pay for it without going broke, including the answers to your top questions surrounding Medicaid.

GET MY COPY