What is a Medicaid Compliant Annuity?

May 6, 2020
Medicaid Planning
---
If you are currently paying out of pocket for the nursing home, you may benefit from a Medicaid Compliant Annuity (MCA) – one of the most powerful Medicaid planning tools available. At its core, an MCA is designed to accelerate your Medicaid eligibility while also preserving your hard-earned assets. Continue reading to learn more about Medicaid Compliant Annuities and find out if it's the right product for you.
---
Requirements of a Medicaid Compliant Annuity
A Medicaid Compliant Annuity is a single premium immediate annuity (SPIA), which is a contract with an insurance company where you pay a premium (sum of money) up front and receive a certain amount of it back periodically. MCAs contain zero cash value while also providing income to the owner. When properly structured, an MCA acts as a spend-down tool that allows you to eliminate your excess countable assets and accelerate your Medicaid eligibility.
In order to be Medicaid compliant, an annuity must:
Be Irrevocable – The payment amount, term, and parties of the annuity contract cannot be changed.
Be Non-Assignable – The contract may not be assigned to another party or sold on the secondary market.
Be Actuarially Sound – The term must be fixed and equal to or shorter than the contract owner's Medicaid life expectancy.
Provide Equal Monthly Payments – The annuity must provide equal monthly payments. No deferral or balloon payments are allowed.
Name the State Medicaid Agency as Beneficiary – In most cases, the state Medicaid agency must be named primary death beneficiary to the extent of benefits paid on behalf of the Medicaid recipient. Exceptions may apply in certain situations involving a married couple or a minor or disabled child.
---
Is an MCA Right for You or Your Loved One?
MCAs can be used in a variety of situations to ease the burden of long-term care and provide peace of mind for you and your loved ones.
Is your loved one residing in a nursing home? or an assisted living facility?
Have you exhausted your Medicare or long-term care insurance benefits?
Are you paying out of pocket for care?
Do you have excess countable assets?
If you answered yes to these questions, a Medicaid Compliant Annuity might just be right for you.
Discover your planning options!
---
Read More: How Can an Attorney Help with Long-Term Care?
---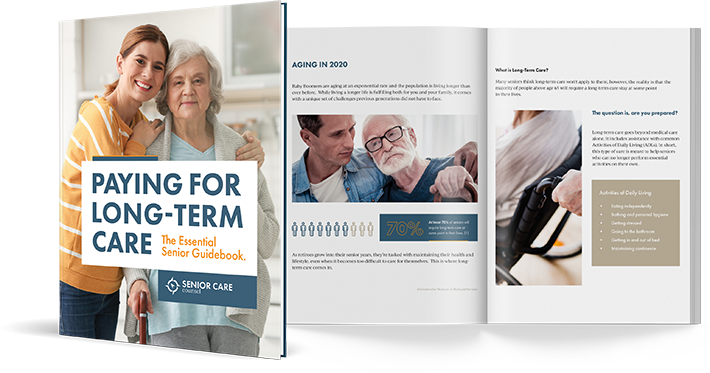 get more expert
insight with our
free planning guide!
I WANT MY FREE COPY
[FREE]

GET OUR PLANNING GUIDE:

"Paying for Long-Term Care - The Essential Senior Guidebook"

This guide takes a deep dive into the landscape of long-term care and how to pay for it without going broke, including the answers to your top questions surrounding Medicaid.

GET MY COPY