What is a Skilled Nursing Facility?

June 4, 2020
Long-Term Care
---
Exploring long-term care can be confusing and stressful. At Senior Care Counsel, we're here to help. That's why we want to explain what a skilled nursing facility is and how it may fit into your long-term care plan.
A skilled nursing facility, commonly known as a nursing home, is a residential facility that provides round-the-clock medical care and helps residents with activities of daily living.
---
Digging into Skilled Nursing Care
Since most people have a strong understanding of nursing homes, confusion often arises from the term "skilled nursing," which defines the services offered at the facility. But it's important to understand that not everyone who requires skilled nursing care requires a nursing home stay. Skilled nursing care is also offered at other senior care facilities, such as assisted living facilities or at-home care programs.
Skilled nursing care is advanced medical care provided by licensed health professionals, including registered nurses (RNs), physical therapists, speech therapists, and others. In some cases, this type of care is required temporarily as someone recovers from an illness or injury. In other cases, skilled nursing services are necessary on a constant basis due to an ongoing medical condition.
---
Skilled Nursing Facility vs. Nursing Home
Although these two terms can often be used interchangeably, a key difference between skilled nursing facilities and nursing homes is the length of stay. While skilled nursing facilities are often used for rehabilitation from an illness or injury before returning home, a person entering a nursing home typically stays there permanently. That said, many facilities act as both temporary and permanent residences for people in either of these situations.
---
Read More: What Does Medicaid Cover in a Nursing Home?
---
How to Pay for a Skilled Nursing Facility
While Medicare may cover a short-term stay in a skilled nursing facility, you may be required to pay out of pocket for the full cost of care beyond a 100-day stay. That is, unless you qualify for Medicaid. If you're interested in learning more about paying for long-term care, contact us to find out how you can accelerate your Medicaid eligibility without draining your assets.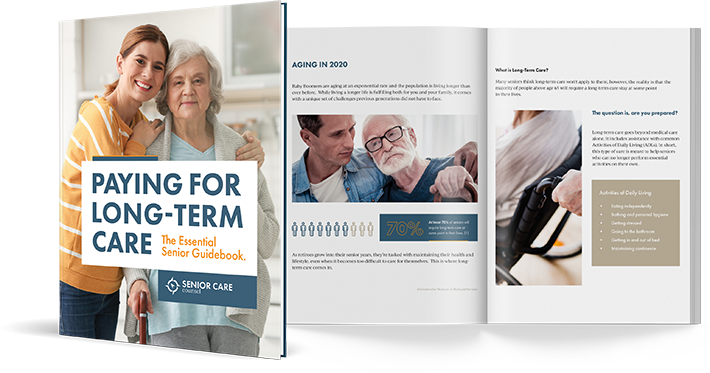 get more expert
insight with our
free planning guide!
I WANT MY FREE COPY
[FREE]

GET OUR PLANNING GUIDE:

"Paying for Long-Term Care - The Essential Senior Guidebook"

This guide takes a deep dive into the landscape of long-term care and how to pay for it without going broke, including the answers to your top questions surrounding Medicaid.

GET MY COPY